Children to the Mountain by Gary Lindorff (Hiraeth Press, 2018)

Most so-called poetry today is the detritus of narcissism, and banal, vulgar narcissism, at that. Every other tattooed poseur of no particular ability, skill, insight merely declaims primitively, idiosyncratically about his/her suffering, perceived injustices, hatred, betrayals, (usually pornographic) affairs, with requisite denunciations of politically correct targets, and then lays claim to "poet." It's wretched, it's pathetic, it's embarrassing, and it's epidemic.
It is also, of course, stoked by the Machiavellian corporate machinations of the so-called popular culture, which found an industry in creating and exploiting self-interest, self-adoration, self-glorification. Me sells. Coupled with avaricious dumbing down of culture, using the fake pretext of populism to mask profit motive, this has given way to outright sneering at actual intellect, study, reflection, hard-won accomplishment. Trump and the "alt-right," of course, are the sneerleaders.
The idea of working at poetry, at investing thought of weight and consideration, of attempting to express an idea artfully, heartfully, in order to move, elevate, inspire, is uncommon to the point of freakish; almost to being dismissed as the arcane pursuit of stuffy old intellectuals. It's so 20th century!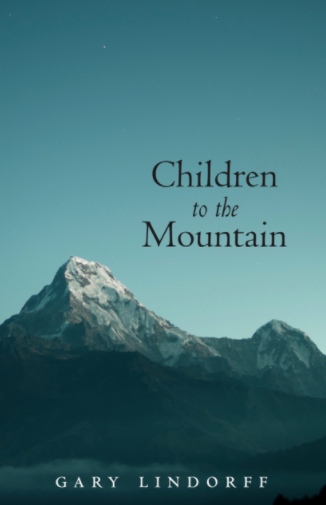 Which is why I find it ironic, and a bittersweet privilege, to tout a just published collection of poetry by Gary Lindorff, (poet in residence at ThisCantBeHappening.net).

    We are
    breaking the little bones of earth
    (bones of coral, bones of red wolf,
    bones of bat and bee,
    bonobos, their little fingers) . . .
    Now that all the bigger bones have been broken
    to extract the marrow,
    we are breaking all the little bones . . .
    to make ourselves powerful
    to defeat our enemies in battle. . .
      — from "Sucking the bones of the bee."

To read the poetry of Lindorff in his new collection, Children to the Mountain (Hiraeth Press), is to understand that the pastoral poet is not dead. Lindorff is, in part, the 21st century spiritual descendant of Spenser, Shelley, Milton, Andrew Marvel. Like them, he "retreats from the trappings of modernity," as the cheat-sheet definition goes, but unlike them, he does not merely rhapsodize over nature. He celebrates it, loves it, but chiefly mourns its degradation, while ruminating with the distillation and almost scientific eye of, say, Annie Dillard, or encoding in haiku-like condensation, or expositing in prose-poem. It's a major theme in his work, along with temporality: the destruction of ecosystem by humans. As he says: "Living close to the forest means everything to me."