I have learned one thing. As Woody says, "Showing up is 80 percent of life." Sometimes it's easier to hide home in bed. I've done both.
         - Marshall Brickman, co-screenwriter with Woody Allen of Annie Hall
WASHINGTON DC – The political situation in Washington and around the country is so rotten and demoralizing, so hopelessly polarized, that an outspoken group of high school kids who survived a shooting incident by an alienated lunatic with an AR15 have filled a leadership gap. For this reason, the March For Our Lives in Washington DC on March 24th was like a fresh ocean breeze in a smog event. We're told 800,000 people took time off and made it to the capital city in political solidarity with the students of Marjory Stoneman Douglas High School in Parkland, Florida, where 17 students and staff members were gunned down in just over six minutes on February 14th beginning at 2:20 in the afternoon. In some 800 other cities around the country, similar outbreaks of support occurred on the 24th. And there hopefully will be more to come.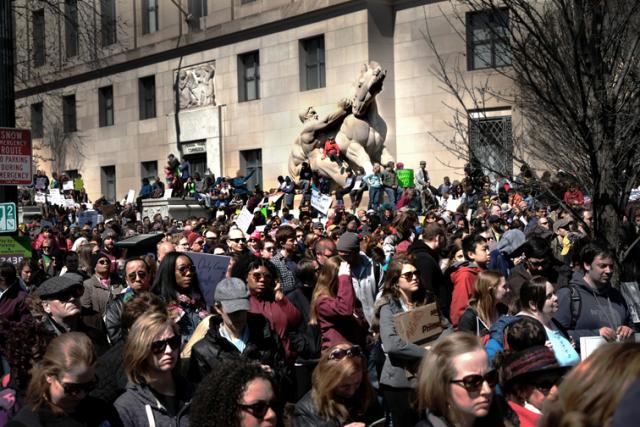 Marchers at the Federal Trade Commission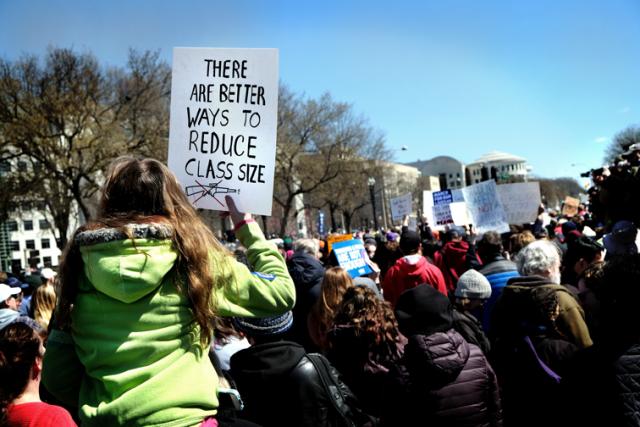 .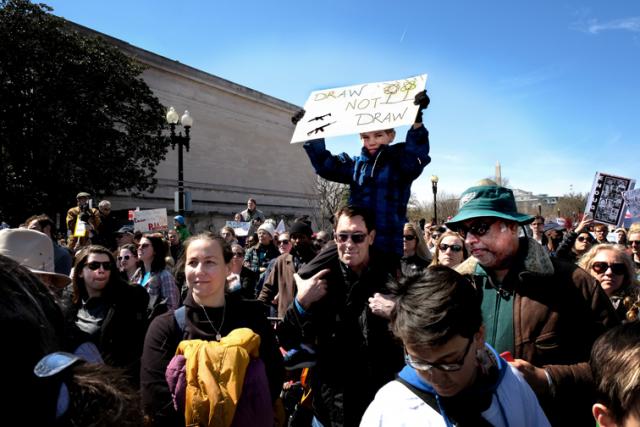 .