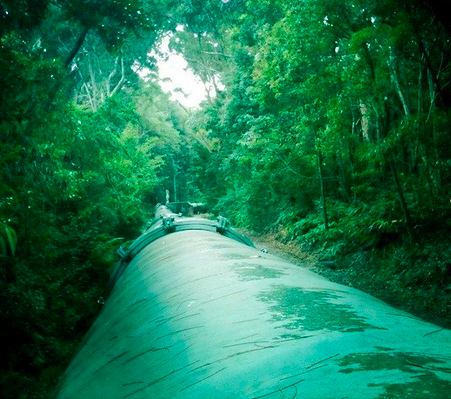 The pipe is longer than long.
No one knows where it starts
Or where it ends.
It carries our dreams.
It carries our stories.
You can put your ear to it and hear beautiful singing.
That is the sound of the spirit running through it,
The spirit of the beautiful beasts
Who used to people this land.
We make offerings to it,
Offerings of flowers and hair,
For without it we would not be here.
The pipe is our mother, our father,
It is our teacher,
It is our communion.
It is where we will go when we die:
Our spirits will be sucked in.
When the pipe sweats
We collect the droplets
To baptize our newborns,
And to anoint the dead,
To heal the sick.