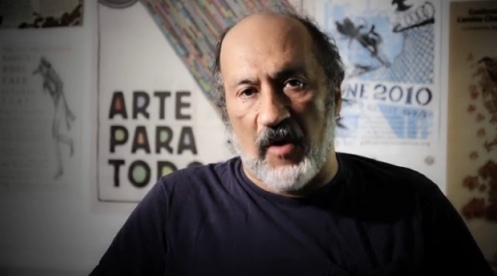 Activist Alfredo Lopez discusses Bernie Sanders and how the left should respond to his campaign for president
Dave Lindorff, host of PRN FM's "This Can't Be Happening!" weekly radio program, talks with long time internet and Latino political activist Alfredo Lopez, about Tuesday night's dramatic New Hampshire Democratic primary blowout win by Bernie Sanders, the independent and self-described democratic socialist junior senator from Vermont, who trounced opponent Hillary Sanders winning 60% of the vote to her 38% showing.
Lindorff and Lopez, both members of the ThisCantBeHappening! collective, discuss how the left should respond to Sanders' surge in the polls (he's now running neck-and-neck against Clinton nationally), and to the possibility that he could win the Democratic presidential nomination, and even the presidency in November. Sanders, they agree, is something new in modern US national politics — something not seen the early part of the 20th Century when Eugene Debs was running for president on the Socialist Party ticket. But because he's running as a Democrat, they speculate about how he can be held, if elected, to his promise of a "political revolution," and to the bold promises he is making.
To hear this conversation, click on the image, or go to the podcast at PRN.fm.