President Barack Obama, a former professor of constitutional law, has just nominated to the Federal bench a lower court magistrate in Philadelphia who appears to be a legal bully with a dim understanding of the First Amendment and the Code of Conduct required of federal judges.
That Code of Conduct clearly forbids jurists from actions that undermine "public confidence" in the integrity of the judiciary, such as judges using their authority to harass people.
Some in the Philadelphia area feel a federal magistrate clearly broached that code's requirements last year when he ordered U.S. Marshals to investigate a Delaware man who had sent him a short letter urging that magistrate to act fairly in a court proceeding.
The target of that investigation, military veteran Hampton Coleman, filed a complaint with federal judicial authorities claiming federal marshals, dispatched by that magistrate, harassed him, including threatening him with losing his house if he sent another letter to that magistrate.
President Barack Obama recently nominated that federal magistrate, Luis Felipe Restrepo, to fill a vacant U.S. District Court judgeship in Philadelphia. The nomination is supported by Pennsylvania's U.S. Senators, Democrat Bob Casey and and Tea Party Republican Pat Toomey.
Coleman's "Complaint of Misconduct" against Magistrate Judge Restrepo stated in part that Restrepo "made an intentionally inaccurate and false claim of a threat…and then employed the United States Marshals Service to retaliate, threaten and intimidate me for exercising" his First Amendment rights, which expressly include freedom of speech and the right to seek redress from authorities.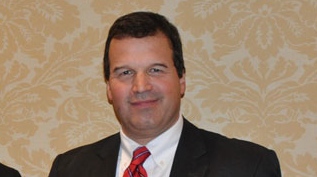 Flawed judicial pick? Federal Magistrate and district judge nominee L. Felipe Restrepo
One section of the federal Code of Conduct states that a judge "should be" respectful of persons with whom the judge deals in an official capacity, explaining that the duty of judges "to be respectful includes the responsibility to avoid…behavior that could reasonably be interpreted as harassment…"
Magistrate Judge Restrepo's nomination by Obama causes supporters of Coleman to question the commitment of top elected officials, including the president, to require strict adherence to Code of Conduct standards from federal jurists. Additionally, the manner in which federal judicial authorities handled complaints against Restrepo from Coleman and Coleman's nephew raises disturbing questions about procedural accountability among judges judging judges.
Federal judicial officials in Philadelphia indignantly dismissed Coleman's complaint against Restrepo without ever questioning either Coleman or the seven witnesses Coleman provided to substantiate his initial claim about Restrepo's alleged misconduct in and outside of the courtroom.
The seemingly dismissive manner in which judicial authorities handled Coleman's complaint is seen by some observers as giving short-shrift to the Code of Conduct provision stating judges should "act at all times in a manner that promotes public confidence in the integrity and impartiality of the judiciary."
Magistrate Restrepo, born in the South American country of Columbia and raised in Virginia, had worked as a federal public defender and private practice lawyer before his 2006 appointment to the magistrate position by President George W. Bush (suggesting that his nomination may have more to do with picking someone who would win easy Senate confirmation, than someone who would be a staunch liberal defender of the Constitution).
Restrepo, who has enjoyed a good reputation, has received numerous awards for his legal and civic activities. He formally became a U.S. citizen in 1993, seven-years after graduating from the Tulane Law School.
While federal magistrates, who handle minor cases, serve eight-year renewable terms, a district court judgeship is a life-time appointment.
In April 2011 Hampton Coleman attended court sessions presided over by Restrepo in an employment discrimination case filed by Coleman's nephew, Reginald Roberts, a decorated detective suing officials in a suburban Philadelphia county for firing him allegedly in retaliation for Roberts' challenging of a decade of racist slights.
During those sessions Coleman felt Judge Restrepo was favoring the county defendants by not requiring lawyers for those defendants to follow the same rules of providing specific proof that Restrepo had imposed on the lawyer representing Roberts.
Coleman sent Restrepo a hand-written, 28-word letter that stated in entirety: "Justice is supposed to be blind. Reginald A. Roberts is not the only one with his integrity on trial. We the people are watching and listening very carefully."
Judge Restrepo claimed that letter from Coleman constituted a threat against him.
Restrepo referred Coleman's letter to U.S. Marshals, who provide protection for federal judges.
The U.S. Marshals Service first called Coleman and then three Marshals from Philadelphia drove to Coleman's Delaware home for further questioning that Coleman characterized as overt intimidation and threats.
Coleman vigorously denied that his letter was a threat, explicit or implicit, against a federal judge.
"I'm not crazy," Coleman said, defending his letter to Restrepo as falling within his First Amendment rights of freedom of speech and to raise grievances with government officials.
When President Obama nominated Judge Restrepo and two other Pennsylvania jurists for district court positions last week, he praised each as distinguished, stating they "will serve the American people with integrity."
Restrepo's actions against Coleman may be an isolated incident not indicative of any vindictiveness that Restrepo will wield. Yet, that incident does raise questions about the potential for Restrepo to elevate personal pique to abusive levels.
Coleman's nephew, Reginald Roberts, also filed misconduct complaints against both Restrepo and the District Court judge who took over Roberts' discrimination case, Timothy Savage. Roberts alleged that both Restrepo and Savage had violated judicial impartiality provisions by favoring the defendants. Judicial authorities in Philadelphia dismissed his complaints against Restrepo and Savage.
As with the questionable failure of judicial authorities to fully investigate Coleman's complaint by questioning him and his seven witnesses, judicial authorities never questioned Roberts or the 12 witnesses who filed sworn affidavits alleging misconduct by Savage, either. The dozen witnesses supporting Roberts' allegations against Judge Savage included a deputy police chief and two ministers, one of whom is an NAACP branch president.
Roberts' misconduct complaint against Savage included incidents such as Savage stripping critical components from Roberts' case during an unusual off-the-record pre-trial conference and then restoring those components with a promise that he would be fair, only to remove them again shortly before the trial in early 2012.
During the trial Savage restricted Roberts' attorney from presenting favorable evidence to his case and from calling certain witnesses.
The all-white jury hearing that race discrimination lawsuit, unable to hear all of Roberts' evidence due to Savage's rulings, deliberated for 45-minutes (including lunch) before ruling against Roberts in early March 2012.
Roberts' said he has contacted officials on Capitol Hill, at the U.S. Justice Department and at the FBI about Judges Restrepo and Savage, but has been stonewalled.
President Obama's nomination of Judge Restrepo came the same week that the U.S. Supreme confirmed the right to citizens to film police in public.
The experiences endured by Hampton Coleman and Reginald Roberts apparently prove, with no small irony, that U.S. citizens have more rights to critique police actions with cameras than to question federal judges with formal complaints.