This story was written for Tarbell.org. It is being co-published with the Hancock Herald in Hancock, N.Y. and West Virginia Public Radio's 100 Days in Appalachia.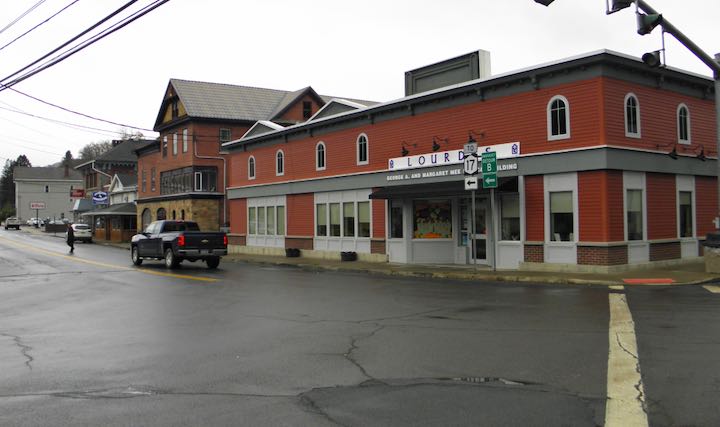 Fishs Eddy, NY — Most of Betty Rosengrant's extended family needs Medicaid. They're also mostly Republicans. Rosengrant, a resident of this little villlage in the Town of Hancock, says she knows Republicans have proposed cuts to the federal/state health care system, but that "people just vote the way their parents voted, and that's Republican."  
Rosengrant, 69, and her family have had their share of medical crises, including her husband's death from cancer and her own difficult knee replacement. There have been times she's needed to rely on Medicaid, which covers costs for those with income below 138% of the official federal poverty level. Some of her children, grandchildren and great-grandchildren have too.
Her family and her town of Hancock (pop. 3,500 if you don't count summer camp kids or fall hunters), resemble many  communities across the U.S. According to the Census Bureau, one in five Americans dwell in rural areas — places where the 2016 voting went heavily for Republican candidates calling for cuts in "entitlements" like Medicaid.
They're also the communities where Medicaid is key to health care access for one-quarter of the population, according to Families USA. In fact, according to The Washington Post, 51 percent of rural births are covered by Medicaid, compared to just 45 percent nationally and an even lower percentage in urban/suburban areas. In Hancock, many people get their primary care at a storefront clinic on Main Street, where an average of 40 to 50 percent of patients are on Medicaid, according to the clinic director. (The clinic is run by the Lady of Lourdes Hospital, which is 45 miles away in Binghamton.)
There are several reasons more rural people rely on Medicaid. Incomes are lower than in cities. There are also fewer unionized employers or large employers, both of which typically have company-sponsored health plans. As well, with jobs harder to come by, a higher percentage of rural people are self-employed, work part-time or are unemployed…
For the rest of this article by DAVE LINDORFF, please go to tarbell.org where it first appeared.