(Third in a series of Rediscovering America)
"How are you?" a perky, young female clerk asked me as I walked through the front door of the odds and ends shop in Upper Dublin, Pennsylvania near Philadelphia.
I was taken aback by her forthright question. I hadn't been back to the US for a dozen years and had just arrived the night before from Denmark, where one is not ordinarily asked such an intimate question by strangers. I had come to visit my friend Dave and partake in a reunion of the 1970s alternative weekly, the Los Angeles Vanguard, and the new online newspaper, This Cant Be Happening!.
"Not so well; kinda sad," I ventured timidly.
The questioner's jaw dropped. The three women customers stopped talking and looked at me inquisitively.
"Why's that?" asked the clerk.
"Do you really want to know?" I asked incredulously.
The clerk nodded her head. "Yes, I do."
"Well, I'm sad about this country killing so many people in the world through their wars of aggression."
The three customers immediately rushed out the door, one waving her gloved hand to the clerk while averting her eyes from my perplexed face.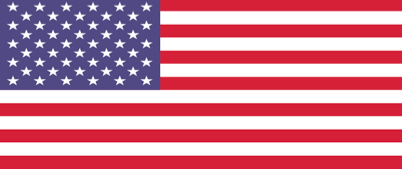 Old Glory is everywhere in today's America
I'd already witnessed some disconcerting signs on the early morning walk that had led me to this mall. It bothered me to see so many US flags flying just about everywhere, including at this little gift shop. What is the meaning with so much attention being given to Old Glory?
"We're patriotic. We're more principled than Muslims," explained the car-wash business owner on at a nearby corner. His business was displaying a dozen flags in three sizes. The largest was about 10X17 feet–around the size of the 1820s Old Glory flag sown for a seafaring whaler, Captain Driver. This car-wash business flew three flags on tall poles. A dozen smaller ones were stuck into the ground around the building site, as if marking off its territory.
"Oh? You seem really obsessed about your flag," I replied.
The small businessman in his 40s glared at me with arms crossed.
"Hrumph! You Europeans are socialists, softies," he said, with a wry grin.
"Not at all," I replied. "Europe runs on a capitalist economy just like here, but there is a better social network for its workers, because they fought for such."
"Well, social welfare is the same," he retorted. "It all boils down to state control and we don't want that here. We fly our flag to show our patriotism for freedom, for private property. The flag is flown more since 9/11. It shows us and the world that we are proud to be Americans. We stand strong, united in patriotism."
With the tenth anniversary of 9-11 approaching, with myriad ceremonies planned, I decided to walk on without jumping up on my soapbox. Thus, I averted telling off a probable supporter of the war culture (the default United States method for dealing with conflict and for advancing business interests). Just two days after September 11, 2001 explosions, the local daily Philadelphia Inquirer had headlined its response to the terror attack (whose authors, polls suggest, one-third of U.S. citizens believe may well have included members of the Bush/Cheney administration) "Give War a Chance".
And that is just what President George W. Bush did, by invading first Afghanistan and then his main target, Iraq. With Obamba's six wars, including Bush's two, the US has invaded or intervened militarily in 66 countries 160 times since World War II, killing several millions of people, torturing tens of thousands, and creating millions of refugees.
The tallest of flag poles in this shopping area stood close by the car wash. It was six stories high and the thick pole housed communication cables and hidden cell-phone antennas. On top flew one of the largest of flags imaginable. This contraption was located on the property of a barber shop. The barbers didn't want to talk about it much but admitted that the property's owner did receive economic "compensation" from the Upper Dublin township for allowing the pole there. One neighbor said the compensation amounted to $10,000 annually.
It was time to shop for wine and food. Wine and spirits are sold separately in state-owned stores (socialism?), and inside, at every cash register, stood a small U.S. flag on a stand. The cashiers said this was normal. At the nearby Safeway-owned Genuardi chain food store more flags stood guard. In fact, the store sold small flags for everyday home decoration.
Incidentally, all the clerks and cashiers were super polite and asked me how I was. But I was already leery of answering truthfully.
Walking back to Dave's, I passed other stores and three banks, all flying the stars and stripes.
This flag fetish was most fetching on the side streets where the large wooden and stone houses were owned by upper middle class families. Flags were glued to house windows. Some signs beside the flags read: "Proud to be an American" or "United we Stand". Flags were embossed on mail boxes, on the backs of car mirrors and body sides, even on bicycles. Flags were screwed or hammered into trees, into electric and telephone poles. They guarded the steps leading up to front doors.
On one street corner, a huge lot was devoid of buildings. Multiple signs were stuck into the earth and hammered into trees, warning: "Posted Private Property—No trespassing." Mansions stood on the opposite corner, flying Old Glory in an expression of respect private property or else!
Right next door to Dave's home was one of numerous protestant churches in this area. Between its buildings stood a six-foot pole with a large flag on top, in defiance of the democratic notion of "separation of church and state."
But the most impressive of all patriots in this neighborhood was the nearest house to Dave on the other side of the church.
In front of this house, up a hill from the road, stood two gigantic flag poles with large flags flying. In front of the large house were two campers and five cars. There were small flags stuck into the grass. But best of all was the split-rail wooden fence dividing the property from the street. A flag flew on each post about every six feet apart along the three-railed fence. There were about 20 of them in all. There was also room to fly flags supporting the POWs (prisoners of war) and MIAs (missing in action) from four decades ago when the US was murdering millions of Vietnamese, Laotians and Cambodians. Despite the fact that there are no longer any POWs or MIAs in those countries, these house owners, and many more I was to see in the coming weeks, flew such symbols of loyalty for their invading warrior "heroes" of yore.
The few times I saw a bit of TV, the flag was there during the news and weather reports. It also flew, of course, from the small courthouse where Dave and his son appeared to address a traffic ticket, which a lawyer got reduced to a non-moving violation fine so that the youth would not have his insurance rates increased. While we waited for this lesson in justice, I noticed flyers on a table in the court waiting room advertising take-out food at a nearby "Golden China" restaurant.
When it came time to pay the $25 fine, the penalty total came to $117.50. Among the nine items listed was $7 for hearing costs, albeit no hearing occurred. There was also $2 for "access to justice". I wondered if that had anything to do with advertising a private business on Commonwealth of Pennsylvania property.
_____________________________________________________
Flag Day-Veterans Day Sidebar

Some Flag history is appropriate here.
June 14 was designated as "National Flag Day" by the Second Continental Congress, in 1777, honoring the creation of the American Continental Army, in 1775. U.S. citizens are urged to fly the American flag during this week. The flag should also be displayed on all government buildings.
Another day associated with flying the flag is Armistice Day, established by President Woodrow Wilson in 1918, as November 11, the day armistice was signed by WWI warring parties.
On June 4, 1926, Congressional Resolution 18 was approved, stating:
"Whereas the 11th of November, 1918, marked the cessation of the most destructive, sanguinary, and far-reaching war in human annals and the resumption by the people of the United States of peaceful relations with other nations, which we hope may never again be severed; and
"Whereas it is fitting that the recurring anniversary of this date should be commemorated with thanksgiving and prayer and exercises designed to perpetuate peace through good will and mutual understanding between nations;
(Resolved) "Officials [are] to display the flag of the United States on all Government buildings on November 11 …ceremonies expressive of our gratitude for peace and our desire for the continuance of friendly relations with all other peoples."
An Act (52 Stat. 351; 5 U. S. Code, Sec. 87a) approved May 13, 1938, made the 11th of November in each year a legal holiday—a day to be dedicated to the cause of world peace and to be thereafter celebrated and known as "Armistice Day." On October 8, 1954, President Dwight Eisenhower proclaimed November 11 as Veterans Day, honoring all US military veterans.
Since these proclamations, the flag is now flown everyday at every government building and, as shown above, is revered by tens of millions of USAmericans in something akin to worshiping some totem. However, the declared noble intention to "perpetuate peace through good will and mutual understanding between nations" has, to say the least, been long forgotten.
As of June 8, 2011, Wikipedia ascertained that Veterans Day "Honors the 24.9 million military veterans in the United States."
There are approximately 23.2 million military veterans in the United States.
These veterans were used to perpetuate the wars against "peace and good will and mutual understanding".
RON RIDENOUR, who was a co-founder and editor with Dave Lindorff in 1976 of the Los Angeles Vanguard, lives in Denmark. A veteran journalist who has reported in the US and from Venezuela, Cuba and Central America, he has written Cuba at the Crossroads, Backfire: The CIA's Biggest Burn, and Yankee Sandinistas. For more information about Ron and his writing, go to:RonRidenour.com