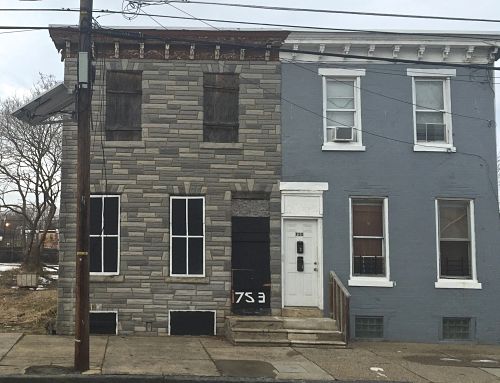 House in Camden, NJ where Dr. Martin Luther King Jr. plotted a protest that produced his first lawsuit against discrimination.

The New Jersey State NAACP Conference has demanded rejection of an unusual study commissioned by New Jersey's Historic Preservation Office (HPO) that discounts the significance of the first lawsuit against discrimination ever filed by legendary civil right leader Dr. Martin Luther King Jr.
NAACP State Conference President Richard T. Smith, in a recent letter to HPO, strongly criticized the recommendations and the "very formation" of that study conducted by a team of researchers from Stockton University in New Jersey.
New Jersey's Historic Preservation Office paid $20,000 for that study as part of its review of an application seeking historic designation for a property in Camden, New Jersey where Dr. King stayed occasionally while attending seminary school in Chester, Pennsylvania nearly 70-years-ago.
King formulated the protest that produced his first lawsuit at that Camden property according to documentation unearthed over the past four years by a New Jersey researcher.
Richard Smith's letter, on behalf of the NAACP Conference composed of 41 branches in 21 counties, "strongly" urged HPO to reject the study that discounted King's first lawsuit, a salient event in King's development as a civil rights activist. The NAACP letter characterized events surrounding that lawsuit as "very significant to American and New Jersey history…"
The NJ Historic Preservation Office had no comment on the NAACP's letter because that office had not received the NAACP's letter a HPO spokeswoman stated six days after the NAACP sent its letter.
That controversial study is the first study ever sought by the HPO for a New Jersey Historic Register listing. Because the HPO had placed over 51,000 properties and sites on the NJ Historic Register without a study, Smith's letter stated that fact "alone causes us serious concern."