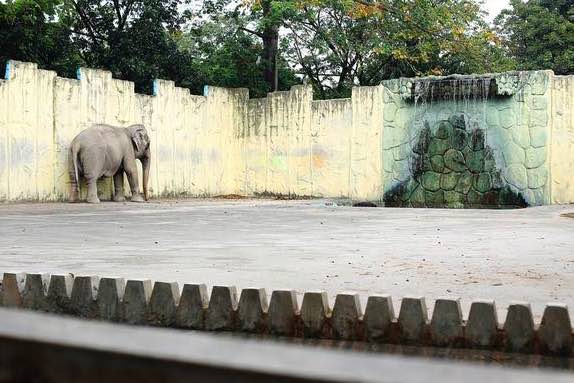 I saw a photo of an elephant in a concrete cell
alone,
so alone.
She was holding her own tail with her trunk
to close the circle of
herself,
a loop of loneliness,
standing, eyes closed
to the long sentence of her life.
I just would like to know. . .
What?
I just would like to know!
How can the intelligence that created such a creature
stand by and watch it suffer so.
And then I realized,
that's me.
That's all of us,
holding our tails in our trunks.
But were we not created to thunder
and trumpet
and love each other
as only elephants can,
crossing the great grasslands together
as a family?
And as we slumber,
to be painted silver by the moon?
So, is that it?
Because,
because . . . so many years of standing back
and watching things unravel
have taken a toll on me,
on my elephant nature.
And so I shout out
into the tornado,
but what I shout
even I don't
know.
—Gary Lindorff
https://garylindorff.wordpress.com