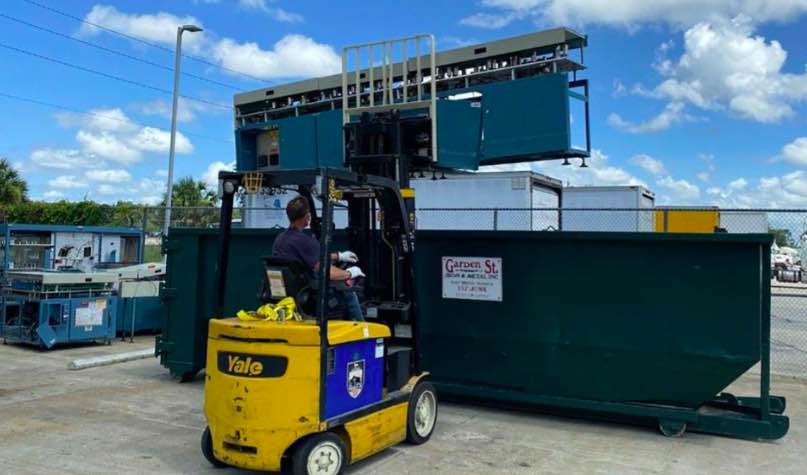 In these pandemic days most of us are used to the daily visits from trucks belonging to Amazon, Fed-X and UPS, as well as Uber and Lyft drivers delivering everything from food to clothing and parts for DIY plumbing and electric repairs.
With all that private delivery service activity going on, it's easy to forget about the United States Postal Service (USPS). The Post Office also delivers needed things to our door: letters, bills, sometimes checks or refunds, and even packages.
What those of us living in urban or suburban communities are largely unaware of though is how critically important the US Postal Service is to people living in remote rural towns or in the proverbial "middle of nowhere" in vast stretches of the United States. Often, such out-of-the-way locations are simply not served by private delivery services like Amazon, FedEx or UPS, which have the option to decide a runout of 20 miles one way to make a single delivery of a bottle of shampoo or a replacement door latch is not worth the effort.
In such cases, the customer has to rely on the postal service, which by law is required to make daily deliveries to every person in the country, however remote their home or local post office.
The big private delivery services also use the Post Office to make "final mile" deliveries that they cannot profitably handle. 
According to a report in the magazine Popular Science, about one-in-five Americans over the age of 40 rely on the Post Office to receive prescription medicines, many of these of life-threatening importance like blood pressure or diabetes maintenance drugs, or in recent years, opioid pain medication. One-in-five Americans also — both rural and low-income urban dwellers, not having reliable internet access – also turn to the postal service to receive and pay their bills (which when delayed can lead to costly late fees).
The Veterans Administration (VA) reports that some 300,000 US veterans rely on the mail to receive their medications.
According to a report by the House Energy and Commerce Committee, 1.2 billion prescriptions were delivered to patients during 2019 by the USPS. That, of course, was before the COVID-19 pandemic hit, which has made many older people unwilling to pick up their medicine, leading to much greater reliance on the Post Office for delivery.
The importance of the USPS for the timely delivery of medications and also for sending off samples by rural patients for things like colorectal cancer testing, has been largely amid the welter of reports about service cutbacks ordered by new Trump-appointed Postmaster General Louis DeJoy.
Shortly after being confirmed, DeJoy summarily cancelled postal worker overtime, ordered the removal of a record 671 postal sorting machines and had thousands of free-standing blue postal drop boxes, often the only way to get a package or letter picked up and mailed in rural communities, hauled away. 
There are credible charges that DeJoy's cutbacks in postal service, which have reportedly led to delays in mail and package deliveries of a week or even two weeks, even of critical items like medicines and live chicks and turkey hatchlings, were motivated by President Trump's desire to undermine public confidence in mail-in voting, with the Postal Service warning that it may not be able to get filled out ballots to their required destination by the deadline for them to be counted. Reports suggest that Democrats are twice as likely to rely on mail-in ballots this year as Republicans because of concerns about the coronavirus pandemic and the crowds at in-person voting stations. (President Trump stated publicly in a Fox-TV interview that he was hoping the postal cuts would prevent successful mail-in voting.)
Public outcry over the cutbacks in postal service, especially from rural voters who are disproportionately Republican and who strongly backed Trump in 2016, has led DeJoy to back down on some of the cuts — for example, he has reportedly lifted the ban on overtime. But so far he has not said he would order the removed postal drop boxes to be replaced, and has flatly stated that he has no intention of ordering the removed sorting machines be returned to sorting centers.
At a combative hearing of the House Oversight and Reform Committee on Aug. 24 chaired by Carolyn Maloney (D-NY), DeJoy tried to tell incredulous Congress members, that postal service delays since June were the result of reduced numbers of workers "because of the coronavirus pandemic." He was undermined in that ruse by an internal memo cited by Chairwoman Maloney, which warned of significant delays in delivery times because of cutbacks being ordered by DeJoy. The postmaster promised not to make any more changes in Postal Service operations before the Nov. 3 election, and to make delivering of mail-in ballots a priority, but he refused a committee request to order the return of  removed or dismantled sorting machines and letter boxes.
Some postal sorting centers, notably in the Seattle-Tacoma and Dallas regions, have reportedly defied DeJoy and, acting on their own, have put some removed sorting machines back on line.
While DeJoy has vowed to prioritize the delivery of requested mail-in ballots to prospective voters and to getting completed ballots delivered by election day to the appropriate counting locations across the country, he has so far not addressed the issue of timely delivery of medicines, tests, and other needed items, notifications, etc., to those millions of people who have always counted on the postal system.
Here are some comments pulled from the website of the USPS Inspector General's Office regarding current postal delays:
            Dr. Jones   (Aug. 17):  "I had a package that was sitting in ISC Chicago that arrived there Jul 28. Updates show it left ISC Chicago on Aug 12. Why would a package need to sit there for over 2 weeks?! It's way beyond the estimated arrival date SET BY USPS from an order late July. Co-vid is not an excuse for something to sit over 2 week in one spot including any other excuses along the lines of "decontamination" either. I am a doctor and these are some medical supplies I need to treat my patients. Please advise and hopefully correct."
           Kyle Miller (Aug. 10):  "The USA is no longer a first world nation. The standard of the postal service has fallen to abysmal levels. Its literally a 50% shot that I'll receive anything correctly anymore and that was pre-covid."
            Teri (Aug. 9):  "My business uses USPS delivery every day and until recently I haven't had many problems, but low and behold now that our President is complaining of mail fraud possibilities and our Inspector General is a Trump support my mail is being delayed and lost almost on a daily basis. Please help resolve this issue! I understand there is a pandemic, but mail was traveling fine until recently!"
            Becky Hill (Aug. 3):  "My mail order medicine was received by an Illinois USPS center on July 16th. There was a tracking update on July 20th that said it was in transit but would be late because of COVID. When there was no update on the 24th, I filed a case. On the 25th, I got an angry phone call from the local post office. She told me that Post Office management directs trucks to stay put until fully loaded and my package still hadn't left the first center because the truck wasn't full yet. I said, in anger, "So the Post office is more concerned with wasting gas than keeping their commitments?" She replied that mail is not considered late until after 30 days! I filed another case. Got another phone call that said they were going to ask if my package could be pulled off the truck. On the 31st I got a tracking update that it was at a different Illinois center. Then on 8/2 I got a tracking update that it had arrived at a distribution center 10 miles from my post office. However this morning I got an update that it was delivered to the wrong city 30 miles away. Ugh!!!"
            Christopher (July 25);   "I checked with a customer service agent with Bank of America regarding my Arizona unemployment prepaid Visa card that was sent out on July 9 to my address in Jacksonville Florida. They said it would take 7 to 10 business days. It is now July 25 and that would be almost 15 business days and I have yet to receive it! Is this delay due to the Covid night teen virus or what?!?"      
            Jackie Smith (July 24):   "Why does it take 14 days for a small pkg with 4 masks I made for my dad to go from Greentown, Indiana to Lansing Michigan? It went from Greentown to Indianapolis then to Detroit in 2 days. It sat in Detroit 11 days then from Detroit to Lansing. That's totally unacceptable!"
This article is a joint publication project of ThisCantBeHappening! and Tarbell.org, the health care and politics investigative reporting site founded by health industry whistleblower Wendell Potter.