The crazed obsession with secrecy, security, and ever-increasing intrusiveness by government policing and intelligence authorities into the lives of ordinary Americans has continued apace under the Obama administration. This madness can be illustrated by a case currently before the US Supreme Court involving the scientists who work at NASA's Jet Propulsion Laboratory in Pasadena, California.
The case began back in the Bush/Cheney years when scientists at JPL objected vigorously to a new order that they all submit to deep background checks in order to receive new identity cards that would allow them to go to work. They were warned, when they complained about a security check that would involve looking back all the way to their college days, into not just arrest records, but student drug use, sexual histories, political activities, etc., based upon wide-ranging interviews with past employers, acquaintances, friends, family, etc., that failure to agree to the investigations would mean they could no longer come to work.
What made the whole thing ridiculous from the outset is that NASA is by law a civilian agency. It does not engage in national security activities. The scientists at JPL run the deep space probes like Viking, Cassini and the other planetary exploration programs, as well as other civilian satellite projects. Yet they were being told that even people who had worked at JPL and NASA for decades, back to the days of the Apollo Program, would be fired if they refused to submit to the new security checks.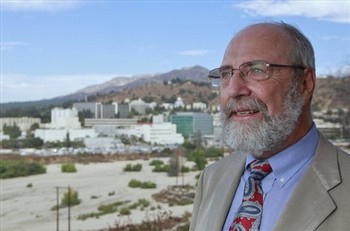 Robert Nelson, JPL scientist and lead plaintiff against government-imposed security checks
The JPL scientists rallied against the plan and filed suit, winning at the district and appellate court levels, and many assumed that with the arrival of the Obama administration, the whole idea would be dropped.
No such luck.