With apps for smart phones and tablets being the rage worldwide it is not surprising that someone would devise an app based on Black History themes.
But a Black History-themed app for the near ubiquitous smart phones and tablets originating from Britain –- really!
Isn't Britain the land best known to Americans as the home of "The Queen," fish-&-chips and fans with a near religious-reverence for soccer?
The history of blacks in Britain is a subject little known either among citizens of that nation or around the world. Few Brits even know that Black History in their nation dates from the occupation of that island by the Roman Empire two thousand years ago.
And what about the fact that this game app focuses on Black History in the United States not history primarily centered in England, Scotland, Wales and North Ireland, the four countries that comprise the United Kingdom commonly known as Britain.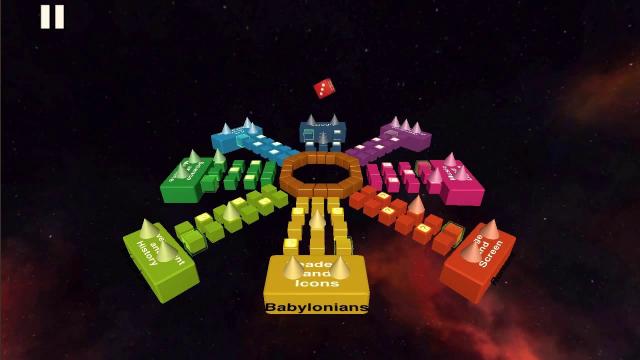 Nubian Jak 3D app
But Britain is the birthplace of the recently released Nubian Jak 3D Black History U.S. 2017 Edition app.
This Brit-created game app that quizzes players on knowledge about African-American history (achievements and individuals) is another example of the fact that innovation easily transcends national borders, particularly in this digital age.
The co-creator of the Nubian Jak app is Jak Beula, the British entrepreneur and activist.
The name of that board game is "Nubian Jak." That game title has also become the widely used nickname for Beula.
Beula followed his successful board game with "Nubian Jak's Book of World Facts," published in the late 1990s.
Beula said the time is ripe for this unique Black History app that he collaborated on with game programmer and developer Aubrey Murray.
"In light of #Blacklivesmatter and the recent change of administration [in America] we think the game has come out at an important time," Beula said in an email interview.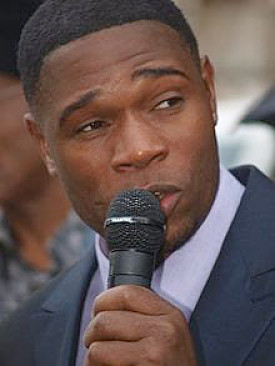 Jake Beula – Known widely as 'Nubian Jak'
Beula timed the release of the Nubian Jak 3D app to coincide with the annual February celebration of Black History Month in the United States. Britain commemorates its Black History Month in October.
Beula said the game app includes over 4,000 different sources from Trayvon Martin to Dr. Martin Luther King Jr., Nikki Minaj to Michelle Obama.
One quiz question, for example, is about Larry Doby, the record-setting black baseball player. Doby entered baseball's big leagues a few months after the legendary Jackie Robinson broke the MLB color line in 1947. Robinson's famour 'First' has overshadowed Doby despite Doby's playing in more All-Star games than Robinson, playing on a World Series-winning team before Robinson and achieving his own historic feat: becoming the first black player in the American League.
"This fun and dynamic app comes in a number of variants with specialist themes, that we believe to be a world first in game apps," Beula said.
The first variant of the game app is the African-American edition. Beula plans subsequent release of other international culturally relevant editions.
The Nubian Jak board game also had various editions. The original board game highlighted the positive role models of African Heritage in Britain and Europe. A February 2009 special limited U.S. edition of the Jak board game commemorated the election of Barack Obama, who made history as the first black elected to America's highest office.
The Nubian Jak game app requires players — individual and/or multiple — to move around eight space platforms, while trying to avoid being "Jakked up," "Hijakked," or "Blocked" by opposing players.
In addition to navigating around the space platforms, there are multiple-choice questions that pop up frequently, requiring players to answer before they can progress. Questions come in categories rangeing from art, government, science, sports to stage. Answering correctly will propel a player forward, while an incorrect answer may find players "Chilling Out" for a couple of rounds.
"Much time was spent on usability. This is manifested in the audio/spoken help system/tutorial," app developer Aubrey Murray said. "I believe we have a duty to our kids to keep our history alive and accessible to the youngsters."
The Nubian Jak 3D app is available for Apple and Android devices. Americans can purchase this game app that engages skill, strategy and general knowledge of African-American history through iTunes and Google Play.
Beula, a singer-songwriter/social worker who lives in London, is applauded widely across Britain for his initiatives to preserve and project Britain's often overlooked Black History through the placing of plaques honoring persons and places.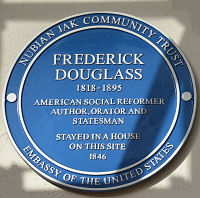 Nubian Jak plaque for Frederick Douglass in London's exclusive Chelsea section. LBWPhoto
Those 30-plus blue plaques include recognition of Blacks that impacted Britain who lived in the United States.
Those blacks include the well-known Malcolm X and Frederick Douglass and a pivotal activist little known in contemporary America despite her varied activities drawing the ire of US authorities. Claudia Jones, exiled from America in 1955 for her anti-racist activism, founded an influential newspaper in London and laid the foundation for that city's world famous annual Caribbean Carnival.