No, ThisCantBeHappening! hasn't shut down, but we have had a hiatus, with most of the collective off on other projects or trips this past week, and founder Dave Lindorff tied up with preparations for last Saturday's wedding of his daughter, mathematician and NY City high school math teacher Ariel to independent filmmaker Sathya Vijayendran.
It was a splendid event, co-officiated by a rabbi and a Hindu pandit to accomodate the traditions of both Ariel's maternal Jewish and Sathya's Sri Lankan Hindu families. A bow to Dave's mostly WASP family heritage came in the form of a dish of pulled chicken barbecue along with the Tamil dishes and Jewish-American dishes on offer at the post-wedding lunch, which was attended by 75 family and friends.
Congratulations to the bride and groom, and of course we welcome any donations to TCBH! made in their honor!
We'll be back with more coverage of the madness, corruption and villainy tomorrow.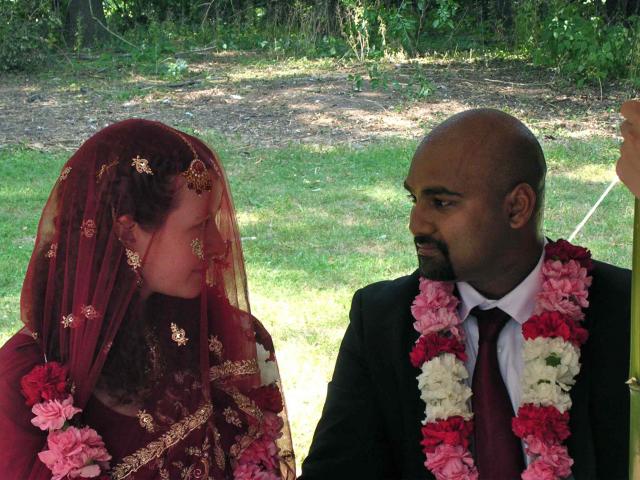 Ariel Lindorff and Sathya Vijayendran