Corbyn Defied Media Rules by Linking UK Wars to Terrorism
US corporate media blacked his message out
This article by DAVE LINDORFF was published first by Fairness and Accuracy in Reporting (FAIR) at FAIR.org

When a terrorist killed 22 at a May 22 concert filled with young people in England's Manchester, most journalists—especially US ones—assumed it would help the struggling Conservative Party and its standard-bearer, Prime Minister Theresa May, win the snap election she had called for June 8, just 17 days ahead.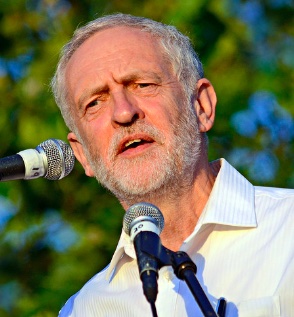 Labour PM candidate Jeremy Corbyn gained support by calling the UK War on Terror a flop right after the Manchester terror bombing

That is, after all, the conventional wisdom: In times of crisis, like a terror attack, the public looks to its leaders for tough talk and dramatic action. New York Times correspondent Steven Erlanger (5/24/17), noting that May's "easy glide" to re-election had run into trouble prior to the bombing, wrote an article on how the attack "Shifts Political Narrative as UK Election Looms":

If the Manchester bombing was a horrible tragedy for Britain, it was a political boon, however unwanted, for Prime Minister Theresa May.
Monday's terrorist attack has changed the narrative of Britain's election, just two weeks away — and in her favor. As the incumbent prime minister, Mrs. May inevitably speaks both to and for the nation from 10
Downing Street. And having been home secretary for six years before becoming prime minister, she is knowledgeable and comfortable with the issues of security, policing and terrorism.

Erlanger went on to report that May's opponent, leftist Labour leader Jeremy Corbyn, was seen to have a "weakness" on security, citing his "old sympathies with Sinn Fein and the Irish Republican Army." Erlanger quoted a historian's view that "there can only be more questions" for Corbyn after the bombing, which opened him to attacks from right-wing media for being "soft on terror."
But Corbyn took a bold and iconoclastic stand after the Manchester horror...

For the rest of this article by DAVE LINDORFF, please go to FAIR.org