US Propaganda Campaign to Demonize Russia in Full Gear over One-Sided Dutch/Aussie Report on Flight 17 Downing
Who to believe, the gummint and media or common sense?
If the danger of the anti-Putin, anti-Russian disinformation propaganda campaign out of the Pentagon and promoted by the US corporate media weren't so serious, the effort itself might be laughable.
I did laugh, in fact, listening Wednesday night to a discussion by an NPR host with a government spokesperson about the latest propaganda effort to blame the downing of a Malaysian jumbo jet over Ukraine on July 17, 2014 on Russia. After hearing the government official, whose name I didn't catch, say that Dutch prosecutors had found "solid evidence" that it was a "Russian-made" BUK antiaircraft missile launched from "pro-Russian" rebel held territory in Eastern Ukraine by "pro-Russian rebels," who then "brought the missile launcher back to Russia, the NPR host asked, laughing, how the "Russian government media" were handling this story.
I laughed because the NPR host's report was as much a blatant piece of one-sided propaganda, replete with laughing reference to Russian media, as any "Pravda" reporting from the days of the old USSR. So thoroughtly bought into his role of propagandist was this NPR host that he didn't even realize how biased he sounded, laughing as he referred to the Russian news media. You could actually "hear" the invisible quotes he was putting around the word "news."
I'll leave it to the quite capable hands of veteran investigative journalist Robert Parry to eviscerate the "facts" presented by Dutch and Australian prosecutors, who as he points out in a recent article, were by their own admission relying on information provided by the Ukrainian secret service, though the Ukrainian military is really the most likely source of the missile that brought down Malaysian Flight 17 killing all 298 passengers and crew. Parry is supported in his reporting by Ray McGovern, a former senior intelligence analyst at the CIA who sometimes writes for Consortium News.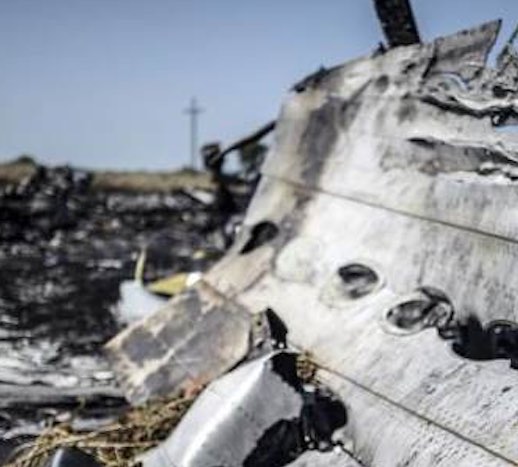 Who was really behind the downing of Malaysian Airlines Flight 17 over Ukraine?

The most obvious reason to doubt claims that Russia and Russian separatists in Ukraine were the ones responsible for the downing of Flight 17 is that neither of those parties had anything to gain (and everything to lose) by such a horrific act of terror. At the time the plane was downed, Pro-Russian separatist forces were trouncing Ukrainian military forces trying to conquer the rebellious Donbass region. The last thing they or their backer, Russia, needed was to do something that would be guaranteed to turn all of Europe against them, and hand the US government a perfect justification for providing more offensive military support to Ukraine. On the other hand, Ukraine and its military had every reason to commit such a heinous act if they thought they could pin the blame on Russia, and win more support from the US.