American News Media Still Can't Get It Right On Race
Does the intense news coverage examining the tragic massacre inside a historic black church in Charleston, S.C. and coverage exposing the travesty of the white woman who claims she's actually black mean the mainstream media has finally 'got it right' regarding reporting on race and racism?
Short answer, an emphatic No!
Yes, the mainstream media has provided detailed coverage of the carnage inside Charleston's Emanuel AME Church where a 21-year-old professed white racist slaughtered nine blacks – six women and three men – including the South Carolina state senator who pastored that church and three elderly congregants aged 70 to 87.
And, yes, the mainstream media exposed the litany of fraudulent behaviors of Rachel Dolezal, the Spokane, Wash. resident who one London newspaper labeled a "serial liar" and whose white biological parents have rejected her proclaimed born-blackness.
But this news coverage of the Charleston church shooting and Dolezal shooting off her mouth does not mitigate deficiencies in mainstream news coverage identified decades ago in the 1968 Kerner Commission Report on racial strife in the United States.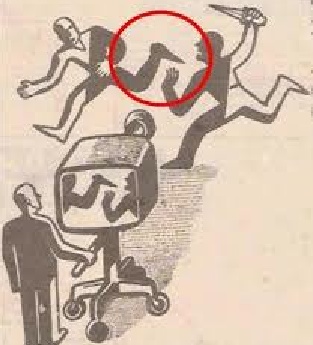 The media still don't do a great job of covering race issues

A "fundamental criticism" of that 47-year-old presidential panel report was the news media had "failed to analyze and report adequately on racial problems in the United States."
Yes, today's mainstream media does a better job of accurately reporting on race/racism related matters than it did decades ago. Today newspapers do not carry front-page announcements promoting lynchings. And, today, newspapers do a better job covering police brutality, the systemic abuse declared a new form of lynching in a petition sent to the United Nations in 1950 seeking sanctions against the U.S. government for genocide against blacks.
Yet, the mainstream news media still does not report adequately on racial problems rampant across America, particularly institutional racism – institutional racism that also infects the news media. A Wall Street Journal editorial, reacting to that Charleston shooting, declared institutional racism "no longer exists."
Many, for example, have questioned the reticence of some media outlets to apply the term terrorist to Dylann Roof, the man arrested for the church shooting when that term is so quickly applied to fatal actions by non-white Muslims.
Two examples provide graphic evidence that the mainstream still has blind spots regarding coverage on race/racism. Those blind spots evidence a Kerner finding that "media report and write from the standpoint of a white man's world." In that 'white world' too many issues of import to blacks (and other persons of color) get lost in the mainstream media that the Kerner Report stated, "repeatedly, if unconsciously, reflects the biases, the paternalism, the indifference of white America."