The Public Execution of Mumia Abu-Jamal?
In August 1936 nearly 20,000 people filled a vacant lot next to a municipal building in a small Kentucky town to watch the hanging of a man convicted of rape. This hanging, conducted by two executioners retained by that town, would be the last official 'public execution' in America.
Although states across this country have banned executions where the public can freely attend, some contend that the American public is again witnessing the spectacle of a public execution – more precisely: the spectacle of a killing occurring in plain sight administered by governmental authorities.
This current spectacle of governmental killing involves a high-profile inmate in Pennsylvania that evidence indicates is quite possibly experiencing a 'slow execution' through calculated medical mistreatment.
Author/activist Mumia Abu-Jamal, perhaps the most widely known prison inmate in America, is gravely ill, hardly able to walk or talk because of severe complications related largely to the diabetes which medical personnel inside a Pennsylvania prison failed to diagnose for months. Prison medical personnel either did not detect the diabetes earlier this year while giving Abu-Jamal numerous blood tests that easily identify the elevated blood sugar levels of diabetes or did not inform Abu-Jamal of the blood test results.
That failure to find his raging diabetes led to Abu-Jamal's emergency hospitalization at the end of March, after he collapsed, unconscious and in sugar shock. When authorities finally transported Abu-Jamal from the SCI Mahanoy prison to the hospital, he was on the verge of a potentially fatal diabetic coma. Weeks before that emergency hospitalization, Abu-Jamal's blood pressure spiked to a level that required hospitalization that he did not receive, stated persons working with Abu-Jamal.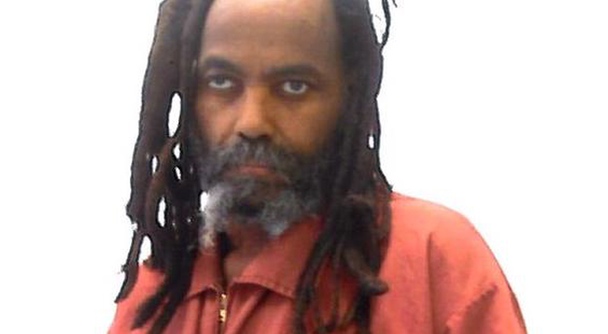 After four months of substandard or nonexistent treatment for serious diabetes in prison, Mumia Abu-Jamal is at risk of organ failure -- perhaps the goal of prison officials.

Despite Abu-Jamal's obvious painful and deteriorating medical condition, Pennsylvania prison authorities have barred Abu-Jamal from receiving access to or consultation from medical experts assembled by his supporters.
Those experts could provide the quality of care unavailable at either the demonstrably incompetent infirmary inside SCI Mahanoy or that non-prison hospital authorities utilized. (Abu-Jamal has had adverse reactions to medications he has received from the Mahanoy prison infirmary, his supporters said.)
The refusal of Pennsylvania prison authorities to properly treat Abu-Jamal or permit him access to non-prison medical personnel who could effectively treat his conditions fuel understandable fears among Abu-Jamal's far-flung supporters that anti-Abu-Jamal forces are trying to effectuate the death sentence that once hung over Abu-Jamal.