Charles M. 'Chuck' Young (1951-2014)
The ThisCantBeHappening! news collective loses a founding member
The ThisCantBeHappening! collective has lost a friend and a perceptive and peerlessly witty analyst of the American political and cultural scene, while Rock& Roll has lost its leading critic. Charles M. Young (Chuck to his friends), has died, following a year and a half of battling an aggressive brain tumor.
When Dave Lindorff decided back in the Spring of 2010, to convert his thiscantbehappening.net blog into a collectively-owned and collectively-run news site, he immediately contacted three friends and journalistic colleagues--John Grant, Linn Washington, Jr. and Chuck Young. All three immediately jumped for the idea. But Chuck's response was classic Young. His lip curling up in a sign that cued a listener that he was about to crack a joke, he said, "Wait, let me get this straight: a newspaper that has no editor? It sounds like a dream come true! Sign me up!"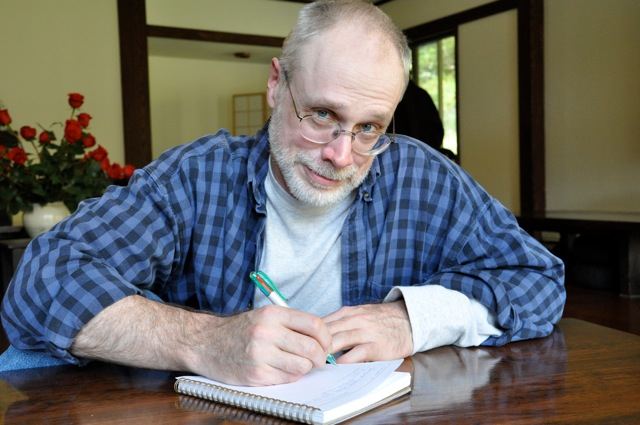 Charles M. 'Chuck' Young, Presente!
Chuck, whose consistently brilliant and usually painfully funny articles on Rock & Roll graced the pages of Rolling Stone magazine for years, wrote some of his best work, and especially his best work on politics, for ThisCantBeHappening!. He was in the right place at the right time when, one year into our little journalistic adventure, the Occupy Wall Street action began and then swept the country, and much of the world, shining a piercing spotlight, for the first time since the fall of the Berlin Wall, on the rapacious behavior of modern capitalism.
Spotting the significance of the Occupy Movement before it even became a movement and well before the corporate media, or even most of the alternative media, recognized it, Chuck made his way down to Zuccotti Park right at evening one, and gave our readers at a street-wise, on-the-pavement view of what was happening and how it was developing. His reportage on Occupy, in its entirety, is available at www.thiscantbehappening.net/young.
As a journalist, Chuck was a perfectionist -- both reportorially and stylistically. He favored the live-in approach, where he would spend inordinate amounts of time with his subjects to really get to know them, instead of just dashing up with a notebook or making a phone call to cadge a few choice quotes. He also labored (and here the word is used advisedly) over every word he wrote. It was a perfectionism that brooked no editing, and it's a tribute to his ability that he could continue to write at publications like Rolling Stone where he regularly drove his editors crazy fighting their work on his pieces at every step of the way. (To read some of Chuck's work at the magazine, here's a link to the list of all his articles.) As a measure of the respect he earned at RS, here's the obituary the magazine just ran.