Senate Democrats, with Few Exceptions, are a Gang of War-Mongers
Where's the 'democratic socialist' challenge to militarism?
We need them to act on this, because the Democratic Party's elected officials in Washington are almost as pro-war as are the Republicans (the Republicans voted 46 for passage, two against, with three abstentions vs. Democrats who, counting their two independent allies, voted 41 for and 8 against). Consider the below list of shame of those 40 Democratic Senators who just voted in favor of the latest Pentagon funding bill (they were joined by Sen. King, the Maine independent who caucuses with Democrats).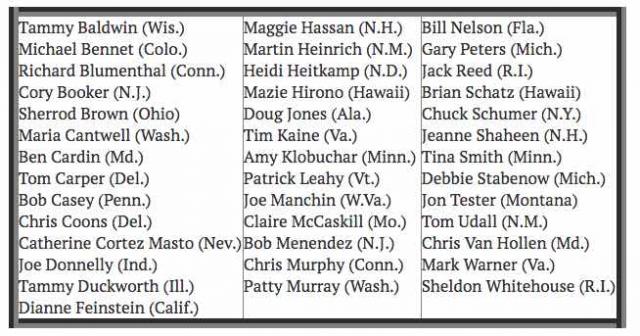 The Shame List of Democratic Senators who voted this week to pass the FY2019 National Defense (sic!) Authorization Act

That's no "revolution," and it's not even an "opposition" worthy of the name. It's craven collusion and gutlessness, and by not speaking out against it, those calling themselves democratic socialists are perpetrating a fraud on the voters.