Why is the Six-Sigma Management Model Still Praised When It Led to GE's Collapse?
Over a generation ago, engineer Bill Smith, working at Motorola, developed a management system called Six-Sigma, designed to help companies avoid quality problems in their products and business processes. His system caught morphed into a general theory of management, and became a catch-word and marketing goldmine at business schools as well as requirement for promotion at large corporations.
In 1995, Jack Welsh, CEO of GE, made Six Sigma central to his company's whole management approach. If you wanted to be promoted at that leading Fortune 100 industrial firm, you needed to be certified in Six Sigma -- a situation that continued under his successor and protege Jeff Immelt who retired as CEO last year. Other companies followed suit and today most large US corporations and many abroad, as well as some public organizations (including the US military), claim to adhere to the model, and to promote management personnel based upon their having achieved so-called "black belt" or "green belt" status in understanding its precepts.
Indeed, GE's success in growing rapidly and achieving record profits year after year made Welsh and Six Sigma (a trademarked term owned by Motorola) a leading model for top-level managers everywhere.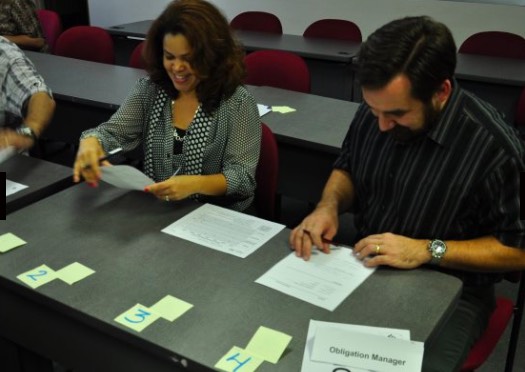 US Army personnel receiving Six Sigma training (US Army Public Affairs photo)

Jump forward, though, and GE is now being called an epic management disaster by analysts. The company, with Welsh at the helm, famously expanded into banking and financial services, got caught with its corporate pants down in the Fiscal Crisis and Great Recession that hit in 2007, and is now going through a wrenching divestment and break-up process that has seen its stock price fall from a high of $87 a share in August of 2000, when everything seemed to be humming along nicely, to today's low of $12.88, a level that valued the company at 50% of what it had been worth just a year ago. (The day's latest 2.3% share price drop was largely an investor response to the company's announcement that it was selling its profitable distributed power unit for $3.25 billion in another seemingly desperate effort to pay off its mountain of debt from years of ill-conceived acquisitions)
Last week, in a final indignity, the company, which had been one of the original Dow Industrial Average listings when that index was created back in 1896, was kicked off that widely followed list of Wall Street's largest and most important firms, embarrassingly replaced by the pharmacy chain Walgreens.