No President Should Have the Authority to Launch Nuclear Weapons
Trump and the nuclear 'football'
First, take the idea of a US first strike. Should a president — and go ahead and think in terms of our current mentally unbalanced President Trump as you ponder this question — be able on his own with no input from the Senate to decide to launch nuclear-tipped missiles at another country that is not attacking us, simply to deter them from doing so?
Some might say, well these days most wars and invasions that the US has engaged in have been launched by presidents on their own. The last time Congress was asked to weigh in after all was in 2003, and even then the debate was just pro forma, since the Bush/Cheney administration had already moved US forces into position to invade Iraq, and would probably have gone ahead and invaded even if Congress had voted "no." But in any case, nuclear war is different. It is likely to quickly expand beyond existing battlefields and countries. China, for example, has noted pointedly that it has a defense treaty with North Korea which states that if North Korea is attacked, China will come to its defense (as it did in the Korean War). So deciding to launch nukes against North Korea could mean triggering a Chinese nuclear attack on the US. And because of the nature of nuclear weapons and how they are delivered, such decisions and such a spreading of the conflict would all be happening in minutes, not days or weeks. Indeed a president considering an attack on North Korea might well decide to attack China simultaneously, knowing that if he didn't he'd be risking having the US attacked first by China.
Clearly this should not be allowed to happen. A president should not have the authority to launch a pre-emptive nuclear strike under any circumstances. (Indeed presidents should not be able to initiate wars on their own, nuclear or not. Whatever facile legal hacks like former G W Bush Justice Department attorney John Yoo might argue, that was clearly the position of the authors of the US Constitution, which states that only Congress may declare war. But that's a subject for another article.)
But, you might ask, what if satellite images showed some country like North Korea preparing to launch several large presumably nuclear-tipped ICBMs towards the US? Shouldn't a president then have the right to strike first to prevent such an attack?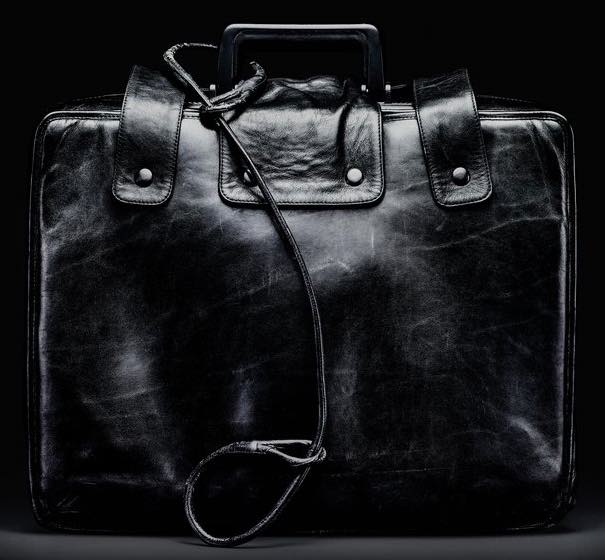 The suitcase that follows each president everywhere, containing the codes and the button that permit that one individual to launch World War III