Trump Drops DACA as Well as Child-Maiming Cluster Weapons
The president's strange way of showing his 'love' of children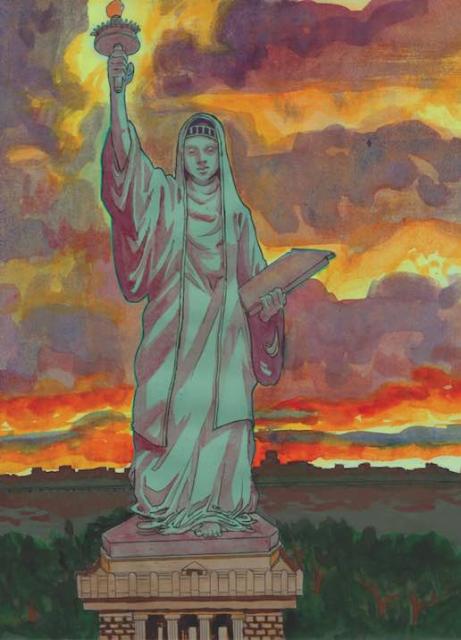 Image drawn for ThisCantBeHappening! by Nathaniel Thompson (reachable at @untilwegetthis)

When Donald Trump says he "loves children" as he did in trying to make the case that his termination of the Deferred Action for Childhood Arrivals (DACA) program was not a case of child abuse, it's important to remember that Trump has also amped up US support for Saudi Arabia's brutal war on Yemen, and has specifically continued to supply the Saudi air force with US-made cluster bombs, the primary victims of which are children.
Here is what President and Commander in Chief Trump really thinks of kids.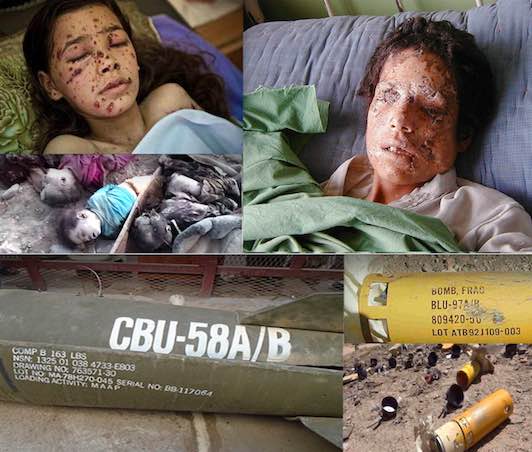 Trump's war on children in Yemen: Child victims of Saudi-dropped cluster bombs, and images of unexploded US-made cluster weapons

A UN Convention on Cluster Munitions that prohibits the "use, transfer and stockpiling" of cluster bombs and shells was adopted in Dublin, Ireland in 2008, went into force on August 1, 2010 after being signed by 30 nations, and today has 116n countries that have ratified it. Among the holdouts are the US, Russia, China, India, Israel, Pakistan, Brazil and of course Saudi Arabia — all countries that produce and/or stockpile and are willing to use such weapons.
In the US, the last company manufacturing these horrific Weapons of Child Destruction, Textron, Inc., announced last September to its investors that it would no longer make them, admitting indirectly that this decision was the result of massive global and domestic objections to their use. Last year too, the Obama administration, which had been supplying these weapons to Saudi Arabia for its war on Yemen (and which had been using them in its wars in Afghanistan and Iraq, and probably Syria, too), cancelled shipments to Saudi Arabia, allegedly because of concerns that the Saudis were indiscriminately bombing hospitals and other civilian targets with them.
A report by the Intercept in December says that the US continues to supply cluster weapons to its client state Saudi Arabia, and to allow it to use the stockpile of these bombs that were already shipped there from Pentagon stockpiles.