PA Dept. of Corrections Tells Court It Will Finally Treat Mumia Hep-C infection, But Only Because DOC Neglect has Caused Cirrhosis
New anti-viral medication treatment to begin next week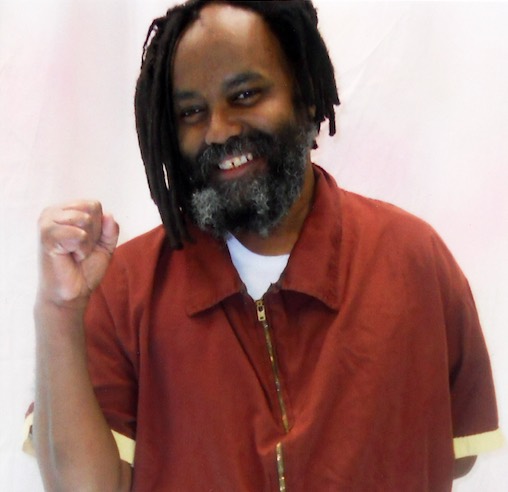 Pennsylvania drops effort to deny Hep-C medicine to Mumia after a 3rd Circuit panel denies latest appeal for a stay of a lower court order demanding that treatement begin.

Since the discovery of the active infection, which medical experts say is the reason he suddenly contracted a serious case of diabetes and which also explains several other debilitating ailments he has been suffering, the DOC has fought a two-year legal battle against efforts by Abu-Jamal and his attorneys to obtain the appropriate medicines available for treating his underlying Hep-C infection.
During those three years since the initial positive test, there was no follow-up test done to see if his Hep-C had become an active and thus life-threatening infection until July of 2015.
In his most recent taped report from prison, taped and made public by Noelle Hanrahan of Prison Radio, Abu-Jamal talks about how medical care for prisoners is nothing like medical care outside in what is called the "free world." Physicians and nurses, he says, instead of caregivers, are employees of special firms that work exclusively under capped contracts for prisons, and as such are under intense pressure to keep costs down, with costs, not treatment, the priority. Using his own case as an example he says:

From 2015 to today my lawyers and I have been demanding real treatment for my Hepatitis infection. The DOC filed an affidavit which justified a US magistrate's dismissal of my own suit. The DOC argued that my Hepatitis was 'fine'. That it could go on for years without treatment.
A federal judge disagreed and held a hearing which showed the affidavit was false and months later declared the DOC, its so-called protocol, ws unconstitutional. The DOC fought back arguing my Hep C wa at a low level. The judge again disagreed. Declared the protocol was unconstitutional a second time and ordered me treated. The DOC essentially ignore the court order for close to two months and earlier this week subjected me to more testing.
Well, the results just came back. Not only do I have advanced Hepatitis C. I have cirrhosis of the liver called F4, because the DOC didn't want to spend the money to treat m infection.

Abu-Jamal, who has always made it clear that he has been fighitng this legal battle not just for himself but for all prisoners suffering from untreated Hepatitis infections in Pennsylvania and across the country, concludes angrily that the department's obstruction and delays "may have cost me my life," given that cirrhosis is known to frequently lead to cancer of the liver in those who develop it.