Obama Falsely Claims He 'Can't Pardon' Snowden Unless the Whistleblower Returns to the US to Face Trial
The president's last big con
Much was made when Barack Obama made his historic first run for the White House of the fact that in the course of his relatively young life he had been a "community organizer" and that in addition to having a law degree, he had actually taught Constitutional law. Just nine days after his inauguration as the nation's first black president, he was nominated for the Nobel Peace Prize, which he was awarded that October. Norwegian Nobel Committee Chairman Thorbjorn Jagland, while insisting that the prize had not been awarded "for what may happen in the future," did admit at the time that the award left the committee fearing"being labeled naïve for accepting a young politician's promises at face value."
As it turns out, all of these promising signs of progressive integrity and principle, based upon the thinnest of evidence and experience, have turned out to have been false.
Obama proved to be a disaster as an organizer president, except when it came to organizing support for his initial election win. He failed, even with majority control of both houses of Congress, to even try to rally his supporters to fight for real progressive change during the critical months after he had taken office, quickly, for example, abandoning workers whom he promised to provide with a more union-friendly National Labor Relations Act. Premature Peace Prize in hand, he failed to end the nation's wars, and instead began new ones, leaving this country mired in several conflicts -- including Iraq and Afghanistan -- even eight years later as he was leaving office, and adding a new disastrous precedent of presidential murder-by-drone.
Now, to add to the disappointing list of false hopes and promises, it turns out that Obama is no constitutional scholar either...or a man with even a scintilla of spine or principle.
The evidence: On a final trip to Europe, Obama, in an interview with the German news weekly Der Spiegel, asked whether he would consider pardoning NSA whistleblower Edward Snowden, replied, "I can't pardon somebody who hasn't gone before a court and presented themselves, so that's not something that I would comment on at this point."
This facile answer is simply wrong. The founders, in the Constitution, deliberately and explicitly gave presidents unlimited pardon powers, exempting only the right to pardon him or herself in the case of an impeachment -- a logical exclusion. Otherwise there are no constraints on and no power to undo a presidential pardon. Nor does a pardon have to follow a person's being convicted or even indicted.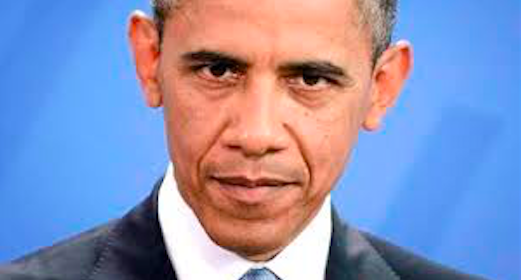 Obama leaves office as he came in, conning us