The Pentagon Money Pit: $6.5 Trillion in Unaccountable Army Spending, and No DOD Audit for the Past Two Decades
Not just $600 toilet lids or unusable F-35 fighters
UPDATE: A week after this article was originally written and posted on this site, Bridget Serchak, chief of public affairs at the Pentagon's Office of General Inspector, sent us the following supposed explanation of the enormous unaccountable and unauditable 2015 expenditure budget of the US Army, as reported on below. Her explanation of why that budget is somehow stated as being nearly double the entire FY 2015 budget of $3.8 trillion is as follows:

"For clarification, these numbers reflect changes made in Fiscal Year 2015...
These adjustments do not adjust the budget amount for the Army. The dollar
amounts are possible because adjustments are made to the Army General Fund
financial statement data throughout the compilation process for various reasons
such as correcting errors, reclassifying amounts, and reconciling balances
between systems. The general ledger data that posts to a financial
statement line can be adjusted for more than the actual reported value of
the line. For example, there was a net unsupported adjustment of $99.8
billion made to the $0.2 billion balance reported for Accounts Receivable"

We will let this obtuse "explanation" stand. Clearly, even if Congress -- or someone in Congress -- wanted to police the country's military and see what it is actually doing with the hundreds of billions of taxpayer dollars it receives and spends each year, they would find it totally impossible to do so, with this kind of "accounting" going on. I took a semester of managerial accounting at Columbia University's Graduate School of Business during a journalism fellowship program once, and I cannot begin to understand what they're saying here. No doubt that's the object.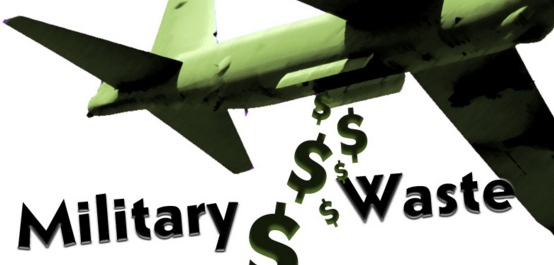 What if the inspector general of the Department of Health and Human Services were to report that $6.5 billion in spending by that federal agency was unaccounted for and untraceable? You can imagine the headlines, right? What if it was $65 billion? The headlines would be as big as for the first moon landing or for troops landing on Omaha Beach in World War II.
But how about a report by the Pentagon's Office of Inspector General saying that the US Army had $6.5 trillion in unaccountable expenditures for which there is simply no paper trail? That is 6,500 billion dollars! Have you heard about that? Probably not. That damning report was issued back on July 26 -- two whole weeks ago -- but as of today it has not even been reported anywhere in the corporate media.
It's not that it's secret information, or hard to come by. The report is available online at the Department of Defense's OIG website. And as it states: