Washington's Rats are Abandoning Maliki
Supporting Democracy is So Yesterday:
The rat, among mammals, is one of the most successful animals on the planet. Cunning, ruthless, competitive and above all adaptable -- it is able to change its habits quickly as needed to accommodate the situation it finds itself in.
When it comes to foreign policy, the US government is swarming with rats.
Just look at the situation in Iraq. The US invaded the country in 2003, claiming it was a rogue nation that had, or was trying to develop, "weapons of mass destruction." When it became clear that this was a lie, or at best, simply not true, the stated motive for the invasion was changed to "regime change," and the goal became "bringing democracy to Iraq."
The US and the key US corporate news organizations loved Maliki when his party won the largest block of seats in the first parliamentary election in 2006 and he became prime minister. As the Washington Post's David Ignatius crowed at the time, after the votes were in, "The most important fact about Maliki's election is that it's a modest declaration of independence from Iran." Ignatius quickly went to the US ambassador at the time, Zalmay Khalilzad, for a comment, and Khalilzad, a neoconservative linked to the National Endowment for Democracy, obligingly told him, "His reputation is as someone who is independent of Iran."
Khalilzad had worked assiduously (almost rat-like, one might say) behind the scenes to build a coalition of Kurds, Sunnis and Shia politicians opposed to the incumbent prime minister Ibrahim al-Jafari (who was seen as Iran's man), in order to back Maliki's ascendancy.
In 2010, the US again backed Maliki, supporting him for a second term even though the initial results of the voting gave a plurality to his challenger Ayad Allawi. Using heavy-handed tactics and his control of the judiciary, Maliki essentially stole that election,. He did this with the approval of the US Embassy which, in 2010, was still, if not controlling the country, a major player.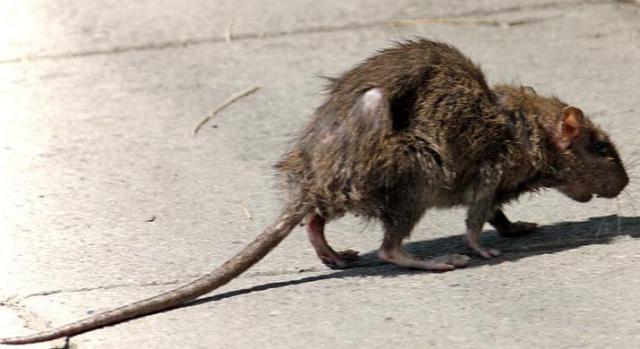 Like rats, the US foreign policy establishment is cunning, ruthless, competitive and adaptable, and quick to dump democracy as needed when it's no longer convenient

Shift to the present Iraq national elections. The US, during the campaign, was clearly backing Maliki's virtually assured re-election as prime minister. Indeed, an April 30 article in the New York Times -- a steadfast voice for the Washington foreign policy establishment -- hailed the parliamentary voting underway as a triumph. As reporters tim Arango and Duraid Adnan wrote:

"Millions of Iraqis voted for a new Parliament on Wednesday, defying threats from Islamist extremists, in an election that was carried out, by Iraq's brutal standards, in remarkable peace...